The present
Our will to target all production towards refinement and quality has led us to build an organization that tends towards specialization and distinction in roles, but that relies on the true and genuine concept of family cooperation and commitment.
We personally follow all the work in the vineyards. Most seasonal jobs are done by hand and only in this way can we leave our footprint and the family brand on the land.
Vincenzo takes care of the vineyards and Mariangela is responsible for the cellar.
Vincenzo cultivates the land while Mariangela takes care of the farm. Vincenzo focuses on daily activities, from the tillage to harvest, and Mariangela knows the raw material and transformation processes.
A staff composed by skilled and enthusiastic employees constantly provides the necessary agronomic and oenological consultancies.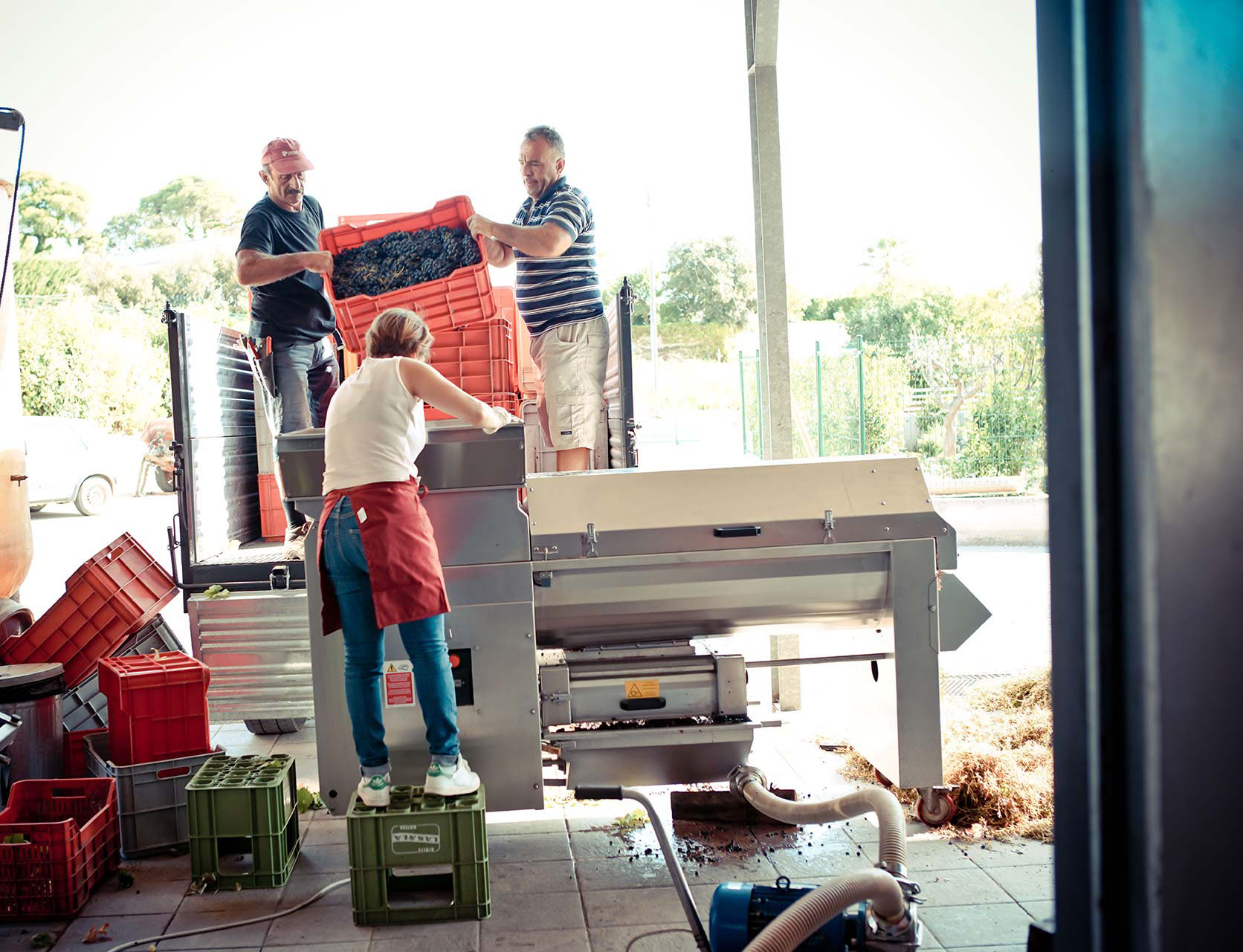 The Azienda Agricola Plantamura is a dream come true for us. Ours is the story about a family that has found its own way over time.
We were among the first to conceive organic viticulture, certified since 1996.
We were lucky enough because we have listened to our father's stories. He transmitted to us the value of work, showed us love for a vine, sacrifice in the vineyards, and strength of people who want to make their farm and land great. From these stories we thought about starting a supply chain, back in 2002: from cultivation to sale, from family lands to fairs. Thanks to these stories, we work daily behaving like our grandfather, planting over and over again.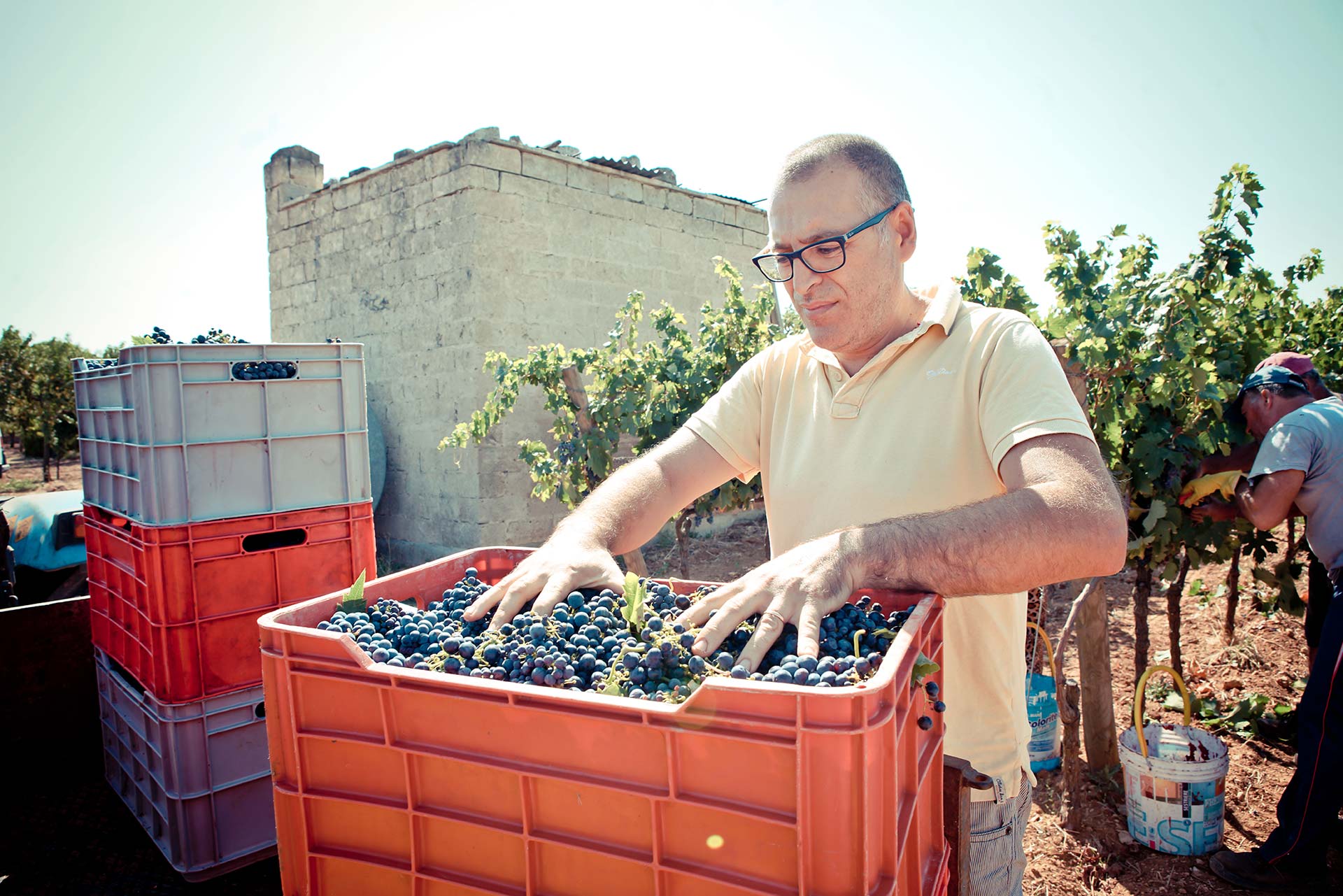 The future
We want to renew ourselves over time. In a region like Puglia, rich in vitality and growth, we have many dreams such as, a wider cellar, new lands, ongoing innovations.
The future is in the hands of the next generation.
Vincenzo and Mariangela trust in their daughters.
Alessia, the eldest daughter is learning foreign languages in order to understand and compete with the International market. Chiara, the youngest one has a more technical mind and she is studying oenology. Her parents transmitted to her the passion for the cellar, wines and grapes. It has been passed down from parent to child over many generations.
The future is in the hands of the next generation.